A Superior Service
A fast, professional and personal customer service is at the heart of the AP operation, supporting your own business with quality products when required and on time.

With continued investment in our expanding Scandinavia and worldwide market, no other independent supplier can offer the breadth and professionalism of service you will find at AP.

In addition, our dedicated manufacturing, purchasing and
distribution staff are all focused on providing highest levels of support to our most valued asset, you, the customer.

Unbeatable Quality and Choice
AP's comprehensive range of high quality sensors, controls and peripheral products are renowned across the industry for their reliability, accuracy and cost-effective performance.

Developed to meet a huge diversity of building services applications, AP's extensive product rangeis distributed from at our Askim facility, rigorously tested and quality controlled to our own high standards.

This ensures that the AP name is synonymous with unrivalled choice of quality measurement and control products at the very best prices.

If specific product or require a solution to a problem application, please call AP and we will do our best to solve it for you.
Now available
You can view AP products on our website and order direct from us.

Either way, our response is a guaranteed next day delivery
service on most products, as standard.

For prices, availability and technical assistance, please
contact us - buying AP has never been easier.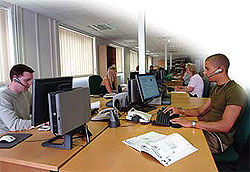 Disclaimer
AP has tried to ensure that the information on this web site is correct but does not accept liability for errors and/or omissions.
Specifications may alter due to continuous product maintenance and product development.
Copyright Information
Copyright ® 2008 AP, Automatikprodukter
Gåsmossen 43
436 39 ASKIM
Sweden