Welcome to AP Product groups
Your 'One-Stop-Shop' for all Building Measurement and Control Peripherals.
Our extensive range includes products for
Temperature

Air and Water Flow

Air and Water Pressure

Air Quality and Gas Detection

Light Level Level Control

Valve and Actuator Control

Application and Input/Output Control

Energy Conservation and Measurement

DDC Controls

Zone Controls

Radio Sensors
AP offers a superior service with unbeatable quality and choice
Enhanced and New Products for 2010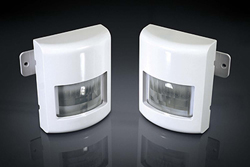 New & Improved Wallmount Light Level and Occupancy Sensors, IDW

The newly designed housing is aesthetically pleasing as well as functional with a new bracket which allows for easy adjustment after fitting.

Within the housing, we have enhanced the capabilities of the sensors to provide extended area coverage.
The new product also has a reaction time delay to prevent activation when somebody walks past.